Directions
A very simple, quick and tasty recipe to have as side dish for chapati. Basic handy ingredients. Typically this recipe needs dry coconut but i am not much ok with that flavour as being south indian i have been used to having fresh coconut always.
so in my version the only modification is coconut.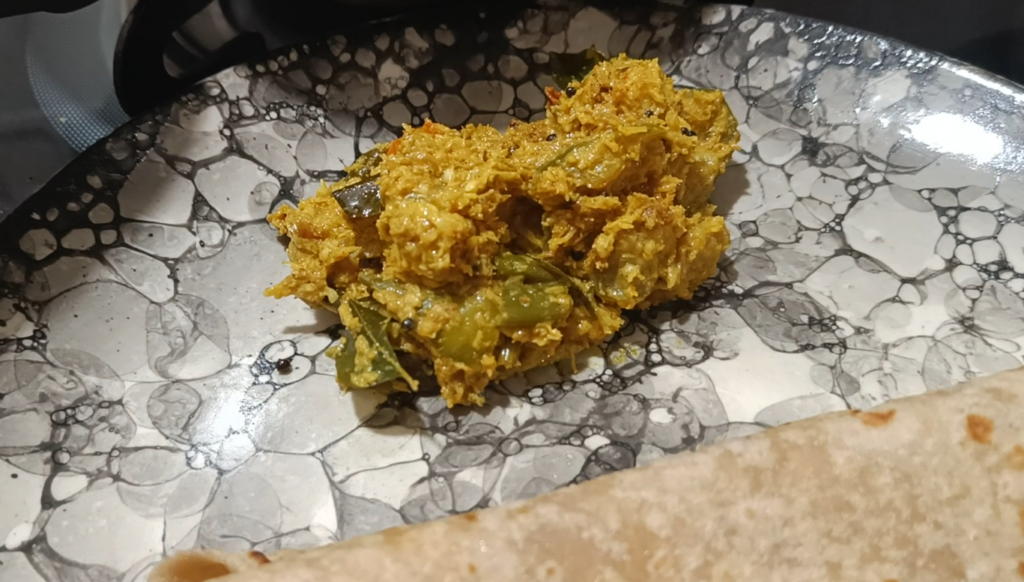 Step 1:
In a blender jar add chopped fresh coconut – churn it to coarse blend before adding the rest of the ingredient. so the flavour of roasted peanut and garlic is retained. secondly goes dry roasted peanuts, garlic, green chilli, non spicy ones for enhancing the green colour in dish, jeera and salt altogether. blend it fine and set aside. add very little water, the consistency should be little loose and not runny.
Step 2:
for sautéing we need onion, tomato, curry leaves and mustard seeds. fry all these ingredient back to back and add the brinjal and potato. roast until golden brown. Add the blended gravy to the pan and continue to cook till the raw smell is gone.
Ready to serve with piping hot chapatis.
(Visited 170 times, 2 visits today)