Top 8 places in India to buy best Ceramic tableware
This article is not sponsored by any brand mentioned below. It is out of my own interest i had decided to share this article with you.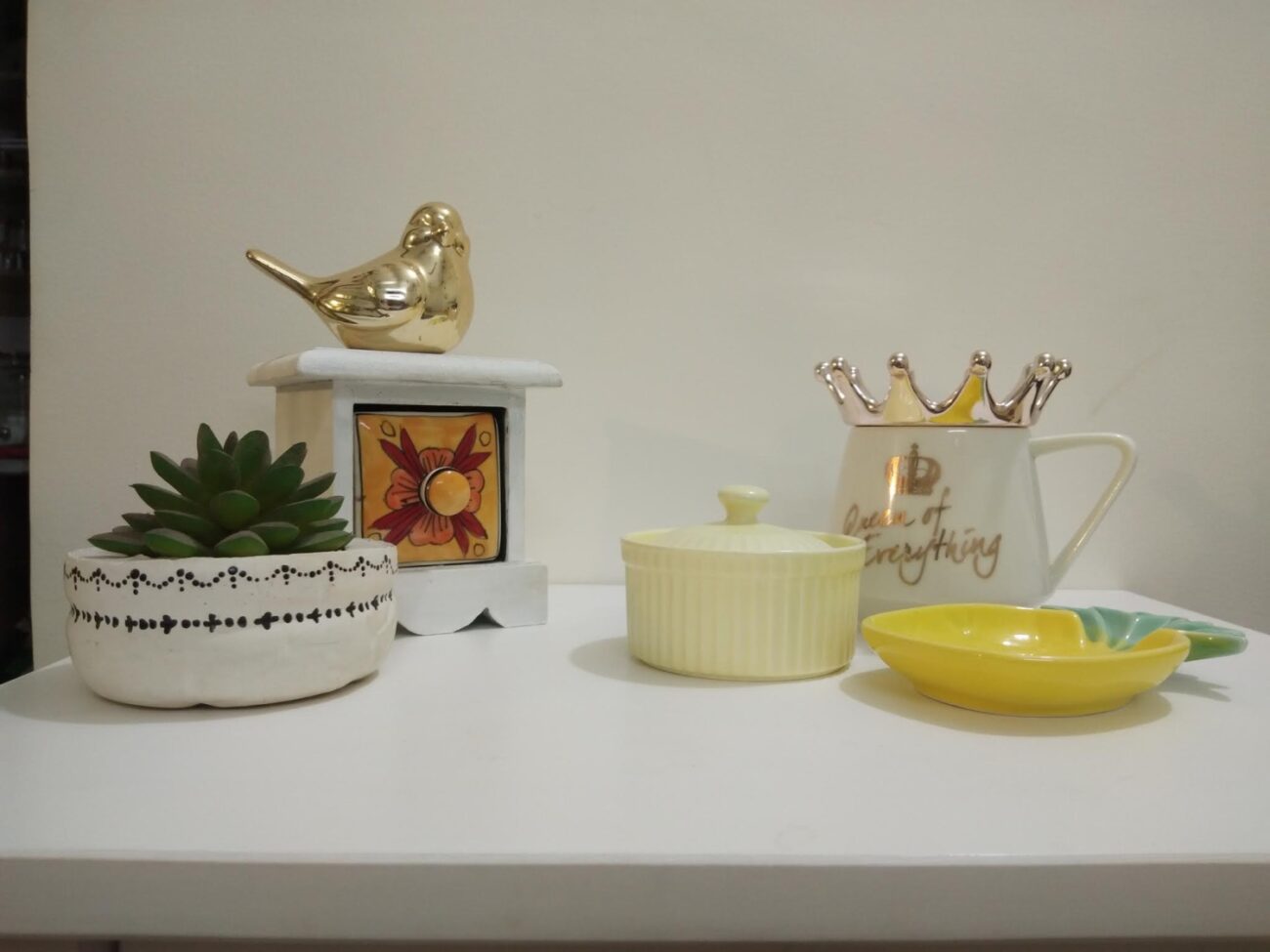 Top 8 Places in India to buy Crockeries –
Crockery made out of bone china, porcelain, ceramic, stoneware and earthenware etc are bound to break anytime  if not handled with utter care. But it doesn't mean that we should never invest on crockeries. They bring the feel of royalty and soothe your eyes with satisfaction. For a fact i must say that i can never take my eyes off from them even if i have handled them a hundred times.
There are lot of benefits for having food in ceramicware:-
Ceramicware never hold the bacteria E. Coli or any other bacteria on its surface unlike steel or any other plates due to its material and build structure. Its is healthiest of all material due to its non porous nature.
It makes your simplest food look so good on plate. As they say "You eat with your eyes first". Presentation matters the most. Ceramicware are considered non toxic and non reactive. But not all ceramic can sustain heat so choose accordingly.
Last but not least they come in such varities of shapes and size, the quality and the appearance, that for people like me i can buy any ceramicware irrespect of its purpose.
There are two types of people that you can mainly see when it comes to shopping crockeries:-
1. Few buy crockeries, to serve when you have guests at home.
2. Rest buy crockeries out of passion.
If you fall anywhere under the second category then you are with me… So its been 8 years and counting by now and my craze for crockeries never ever subside. I never feel enough of it or regret spending my money on them…
Its my love for crockeries or any thing made out of ceramic. I feel delighted in exploring stuffs brought from different places.
As such i am the single handler of my crockeries and never give it to my house-help with even cleaning them. I also make sure while investing on any crockeries for its quality and design without any compromise. I believe this article serves you in some way.
Let me jot it down for you with some of my collection for your reference:-
1) IKEA India – Hyderabad & Navi Mumbai (New Bombay).
IKEA is one stop destination to meet all your expectation under one roof. You can find all kinds of things required for your home here. The best of one is no doubt – The crockeries. They are so eye catching and fine and full of quality that we can hardly find it anywhere. Most of the things you see in Ikea are imported. It is basically a platform for different designers across the globe,  who puts up his product in the entire branches of Ikea. There are thousands and thousand of designer products in IKEA offering variety of option for single product.
That too at affordable range. For some people it may be a product designed and manufactured in their own country while for others may call it imported. But whatever it be imported or domestic, the price remains the same for all countries according to their country's currency value.
This is one big benefit of buying things from Ikea. They have got those fine finishes and best of it when it comes to Aesthetics. One may never find it enough to have shopped from Ikea. they are budget friendly and you get varieties of shapes and colours. The colours are also most often in pastel hues meaning they wont to be bright and disturbing your attention amongst your display unit or Kitchen. few may find it expensive, but trust me its worth buying crockeries or any bone china related products from IKEA.
One problem with Ikea shopping is that all those things that are bound to breakage is not deliverable. so you have to go to the shop physically and collect them. There is also another option of click and collect service which will be convenient if you stay nearby. Things that cant be brought online can be purchased by this option as well.
You can shop online from their website:
https://www.ikea.com/in/en/
IKEA in India has two big outlet being :-
firstly launched in Hyderabad, Telangana, India.
second one being launched in Navi Mumbai (New Bombay), Maharashtra, India.
2) Nestasia
Quality! Quality! Quaity! If you are looking for anything from cultural related crockeries to fancy one or a satisfying simple home decor object to a signature bowl then Nestasia is something you should'nt miss to check out. I am not only an avid fan of nestasia but also a true devotee when it comes to shopping with nestasia. They have things from home decor to mainly dining related collections.
They have the finest of quality and designs that is being inspired from different parts of the world. Right from kids till the old age people will fall in love with their collection. Online shopping is very easy and they deliver each of their products with utmost care. You can close your eyes and buy stuff from here, they are so good.
Although their prices are a bit on the higher side, not every one will be comfortable buying here.Trust me,  Its a one time investment except for the only fact that you got to handle the crockery well.
Their shop is in Kolkata. But they ship it to any part of India without any damage. You can easily save your time by shopping online from their website. They never fail to launch new product all the time. Before it goes out of stock dont forget to grab your choice at the first sight itself. Chances are that on your next visit it may have got sold out.
Few links for you:-
Website:       www.nestasia.in
Instagram:    nestasia.in
Shop :            Godown 6A, Ratan babu road, Cossipore, Kolkata 700002.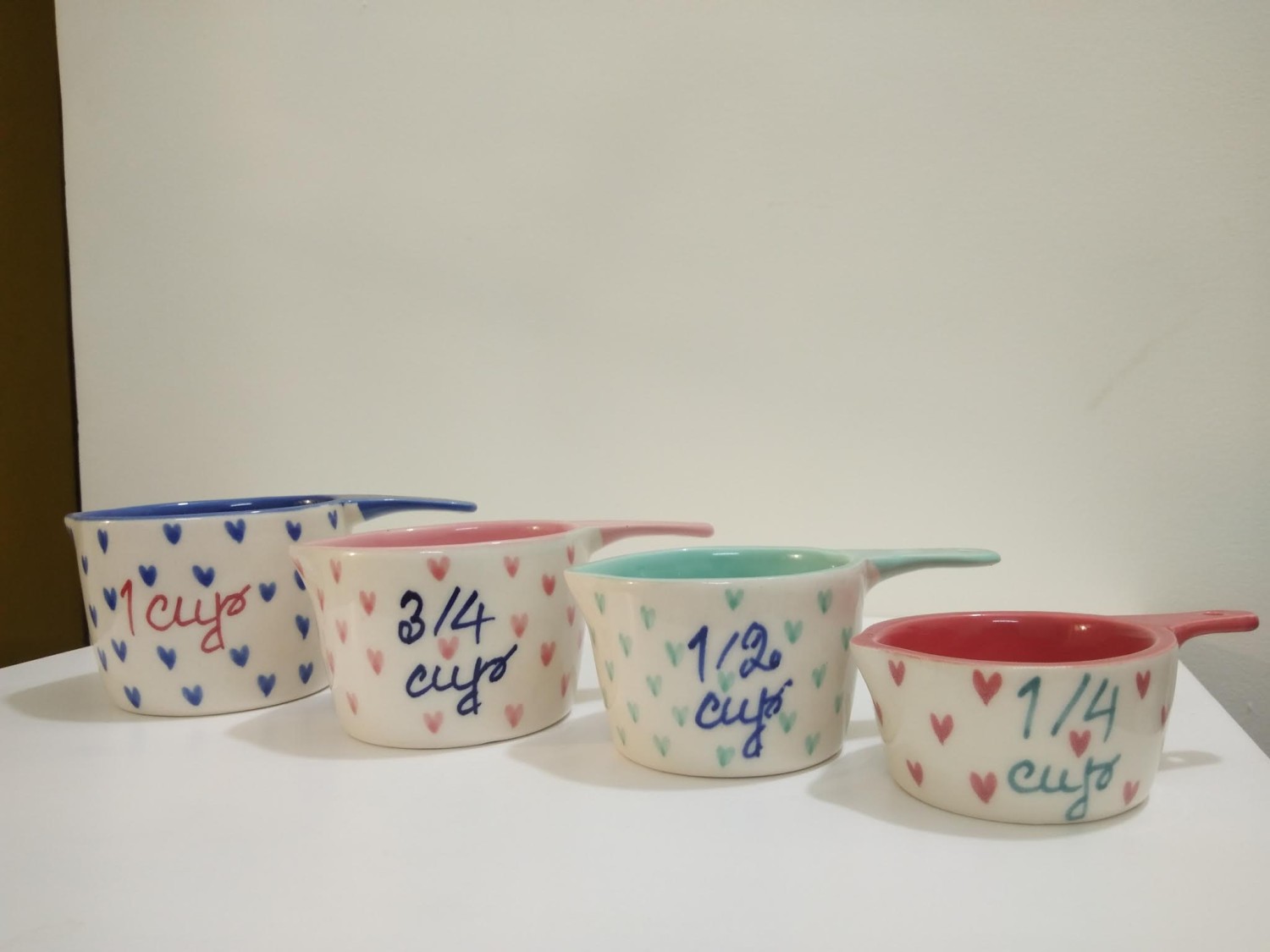 3) The wishing chair
This is a women-led brand – a very popular growing homegrown Indian brand. Wishing chair has many stuffs ranging from home decor to dining and gifts etc. Each of them are very beautiful with respect to colours and designs. They also have lot of vintage type of serveware collections. They have got pretty collections of jewelry and clothing as well. The design and quality are not at all compromised.
They easily ship anywhere within India and the product packaging are excellent. online shopping and physical shopping both of it will give you a good experience. The site is not budget friendly for everyone but does have some unique artisanal collections. I prefer to buy home decor or stationary related stuffs from here mostly. They are unique and very warm with aesthetics.
Few links for you:-
Website : www.wishingchair.in
Instagram : Thewishingchair
Shop:
Wishing chair store operates in three cities:
1) New Delhi : 1st floor, opposite cinema, DLF avenue, press enclave marg, saket, New Delhi, Delhi 110017, India.
2) Bangalore : 295, 100 feet road, Indira nagar, Next to Toit, Bangalore, Karnataka, 560038, India.
3)Gurgaon : LG 35, Below Le Marche, South Point Mall Phase 5, Sector 53, Golf Course Road, Gurgaon Haryana 122002, India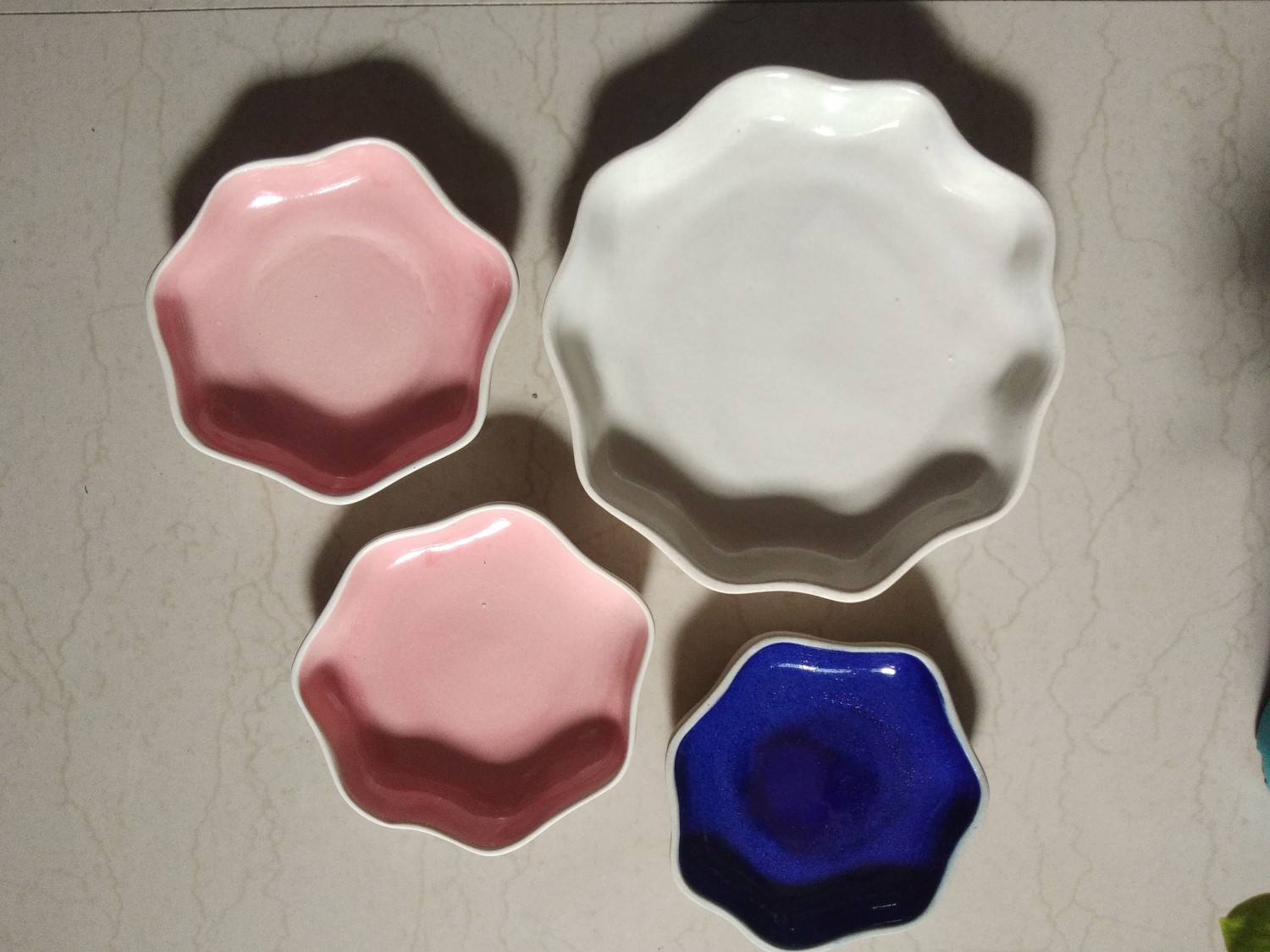 4. Ware innovations
Ms. Yogita's (Product designer and founder) main Aim is to make our food look good on plate and feel the same. And there is no doubt in her saying. Be it be only few cookies, when served in a good plate makes you feel so better. like you are being treated with royalty. crockeries give you that feel which we often find it when we go to star hotels. The feel of hospitality. Ware innovations product itself are unique. The feel and texture and finish are all real good. If you handle well with care you can even pass it on to your next generation.
My little daughter nearly dropped a plate of mine brought from ware, but still not a single crack appeared on it. she left it out of her hand while sitting down on floor But still had it been other light crockery i would have surely lost it. This developed my trust towards ware innovation's quality. They are heat and cold proof temperature products. Also their design is very unique. Though one table setting would cost you more, you may agree the fact once you have shopped a product from them. you can go to the shop or buy online.
The link to buy these products are:
website : www.wareinnovations.com
Instagram : wareinnovations
Shop:
Raghuvanshi Mills Compound, Senapati Bapat Marg, Lower Parel West, Mumbai, Maharashtra 400013

5. The June shop
June shop has all cute and quirky products. Things that can easily grab one's attention even if it is left in corners. They have a wide range of products from home décor to stationary to any thing from serveware. They have got amazing collections of coffee mugs which i often prefer buying from here. Stationary products like Planners, paper clips, Craft accessories, greeting cards and many more stuffs are some of the exciting stuffs that kids will definitely love to hang out with.
Products arrive in very well packed condition so you can chill back and save your time from ordering it online. if you love collecting coffee mugs, then do check out their collections. They are worth it. Their bath accessories collections are very good. You may definitely find all of these daily necessary items anywhere in a local shop. But if you want to add up a little beauty in your corner then June shop offers you with variety of choices.
Links to buy the product:
Website: www.thejuneshop.com
Instagram: thejuneshopindia
Shop:
FD-18, FD Block, Sector III, Bidhannagar, Kolkata, West Bengal 700106, India
6. Chumbak
Chumbak evolved out of vivek and shubra's love for collecting things as a momento from different places they have visited all around the world. Their products clearly speaks that the design has been inspired by different culture and art forms from around the world. Their products have simple yet unique designs and they are sort of cute to display. few of their products i love the most are Rose bowl set, salt and pepper shaker , elephant tray, the golden bird and the owl collections. Products are attractive and eye catchy due to their colours. strong and durable yet a little expensive. But overall it is worth investing.
Links to buy the product:
Website : www.chumbak.com
Instagram: chumbak
Shop:
In mumbai you can find them in the three famous shopping mall namely :- Seawood Grant Central, R city mall and Inorbit mall.
click this link to explore the entire branch location :
7. Ellementry
Ellementry is a home grown brand from handcrafted products. Their products are rustic, beautiful, earthy, full of hue shades and more like a korean decor style. i love korean kind of home decor and kitchen products. They are often seen in shades of brown, beige, off white and wood. Their terra cotta collections are very beautiful and very durable. You can use them as both serveware and cookware.
If you are someone who is looking for a traditional cum contemporary look in your kitchen or display cabinet these earthenware will best suit your purpose. Their website has got a blog that further explains the detail of eartheware products of ellementry. click the link to find out more:- https://www.ellementry.com/blog/relish-delicacies-slow-cooked-in-terracotta-pots
Ellementry also features a wide variety of serveware collections and home improvement products. Do check out for more details under the given link. The cost is a bit on the higher side but there is no compromise in quality and design. It is one of the best place in India to shop ceramics that are worthy and satisfying.
Website : www.ellementry.com
Instagram : ellementryhome
Shop :
Gurugram, Mumbai, jaipur, Hyderabad and bengaluru and New Delhi are the cities where there branches are spread across. click the link for more details about address and directions  :- https://www.ellementry.com/store-locator/all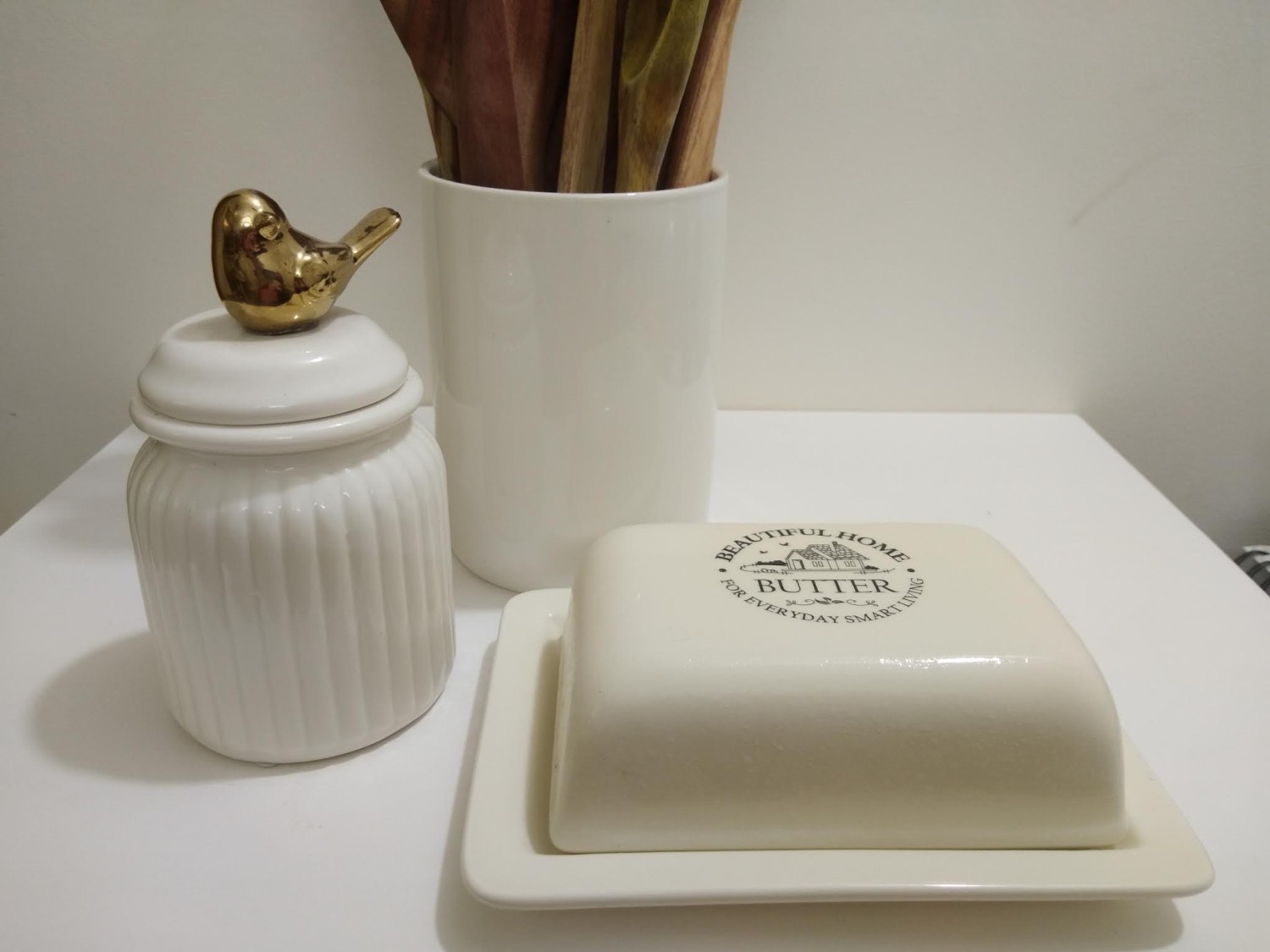 8 . Home Centre, India
Home center was established on the year 1995. They launched their first store in Sharjah, UAE. Today Home Center is a posh brand with 100 outlets being spread across the globe. You can see their regular updates on instagram and their website offers almost the entire collection of home range products.
From furniture, laundry and linen, upholstery, bed and bath products, kitchenware etc. Kitchenware collections are so so affordable and they carry a signature style for most of their products with logo 'Beautiful home for everyday smart living'
The dining collection are not so catchy but very convenient for daily use. Crockeries and ceramic serveware start at lower most affordable prices. Kitchen improvement products are very unique and maximum product quality offered is promising from Home center. They will surely not leave you disappointed.
Online shopping is also very quick and easy. They deliver product to your doorstep with perfect packaging conditions.
Website : www.homecentre.in
Instagram : homecentreindia
Shop : seawood grand central mall, Seawood, Navi Mumbai, India.
Online shopping is also very quick and easy. They deliver product to your doorstep with perfect packaging conditions
Here is a small virtual tour of my small  kitchen and few organization tips.
You can see all my ceramic collections here
(Visited 1,257 times, 1 visits today)