Ingredients
For boiling pasta

1 tbsp

oil

(to prevent from sticking to each other while boiling)

For Red sauce

2 large / 3 Med

Tomato Puree

3 - 4 small

Chopped garlic
Directions
Two of  the most famous sauce from Italy especially used for pasta are Alfredo pasta and Arabiatta pasta. Meaning white sauce pasta and red sauce pasta. Both the sauce taste heavenly with any type of pasta or meat you prepare with. Pasta is a prominent Italian dish that serves a fuller meal to your appetite.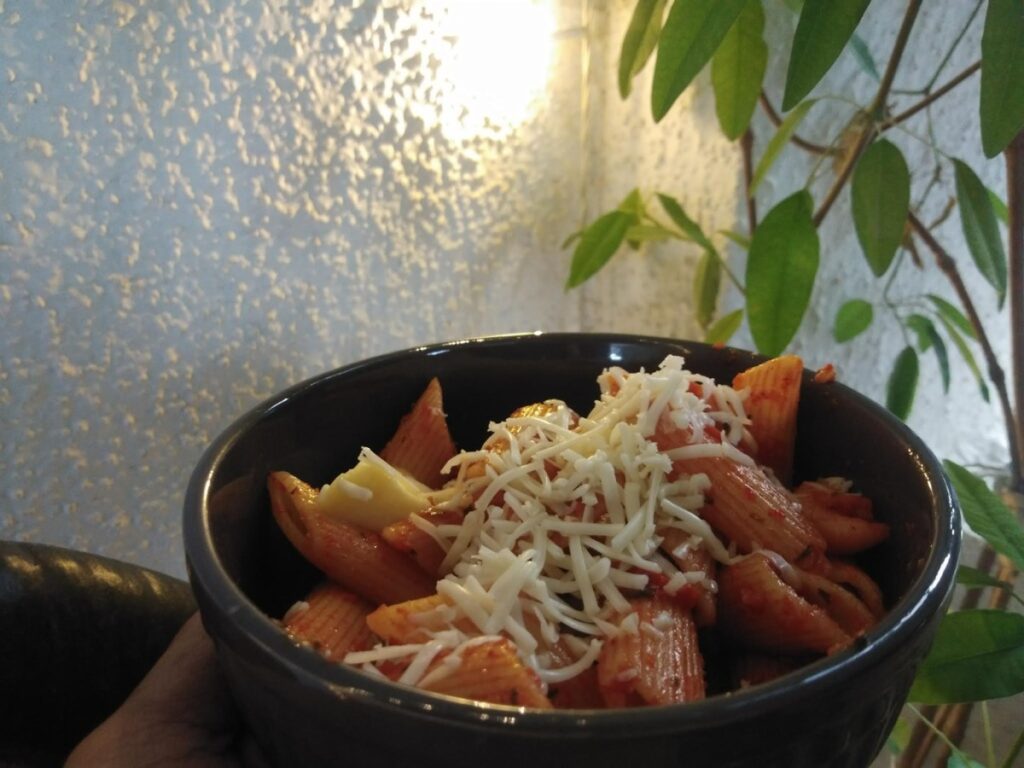 4 famous Types of pasta
Pasta al pomodoro is an Italian food typically prepared with pasta, olive oil fresh tomatoes, basil and various other fresh ingredients like mushrooms or meat. It is intended to be a quick light dish, with less spice rather than a dish in a heavy sauce.
Arabiatta sauce is another popular Italian food which is fiery hot prepared with garlic, olive oil, dried red chilies, herbs and tomatoes. this sauce is best suited for spiral pasta as it soaks up the sauce in the best way.
Alfredo sauce pasta is the mildest of all made with all purpose flour, butter, milk along with some more fresh ingredients. It tastes best with penne pasta and ravioli.
Spaghetti al puttanesca  is an Italian pasta dish invented in Naples and made typically with tomatoes, olive oil, sliced olives and garlic in spaghetti pasta.
I am going to share a very basic pasta al pomodoro recipe with you for which you will need only a handful of already available ingredients from your pantry.
Boil the whole wheat penne pasta in a large pot of water and salt, strain in a good collecting vessel and set aside. The pasta needs to be just Al dente. So remove it when you find it 80% cooked.
In a wide pan add some olive oil and freshly chopped garlic. add some butter also.
Add the tomato puree that you need to blend in a blender jar to a very fine paste.
Let the sauce simmer and dry out the moisture. At this stage add the al dente penne pasta to it along with some salt and mixed pasta herbs. Or simple crushed oregano  will also do.
Add some fresh basil leaves to this just when you turn off the gas.
Serve hot, garnished with some grated cheese of your choice. Parmesan cheese is a match made in heaven for any pasta.
Points to note :
Always use wide pot with lots of water to let the pasta boil otherwise your pasta may stick to each other despite adding oil and will become soggy too.
Add garlic before the oil is hot and do not let it turn golden brown or so.
Add salt as required in sauce because your pasta will already be salted since u will add salt while boiling.
(Visited 222 times, 1 visits today)