Introduction to Home Decor – Its Purpose
A house is built with money & a Home is built with Love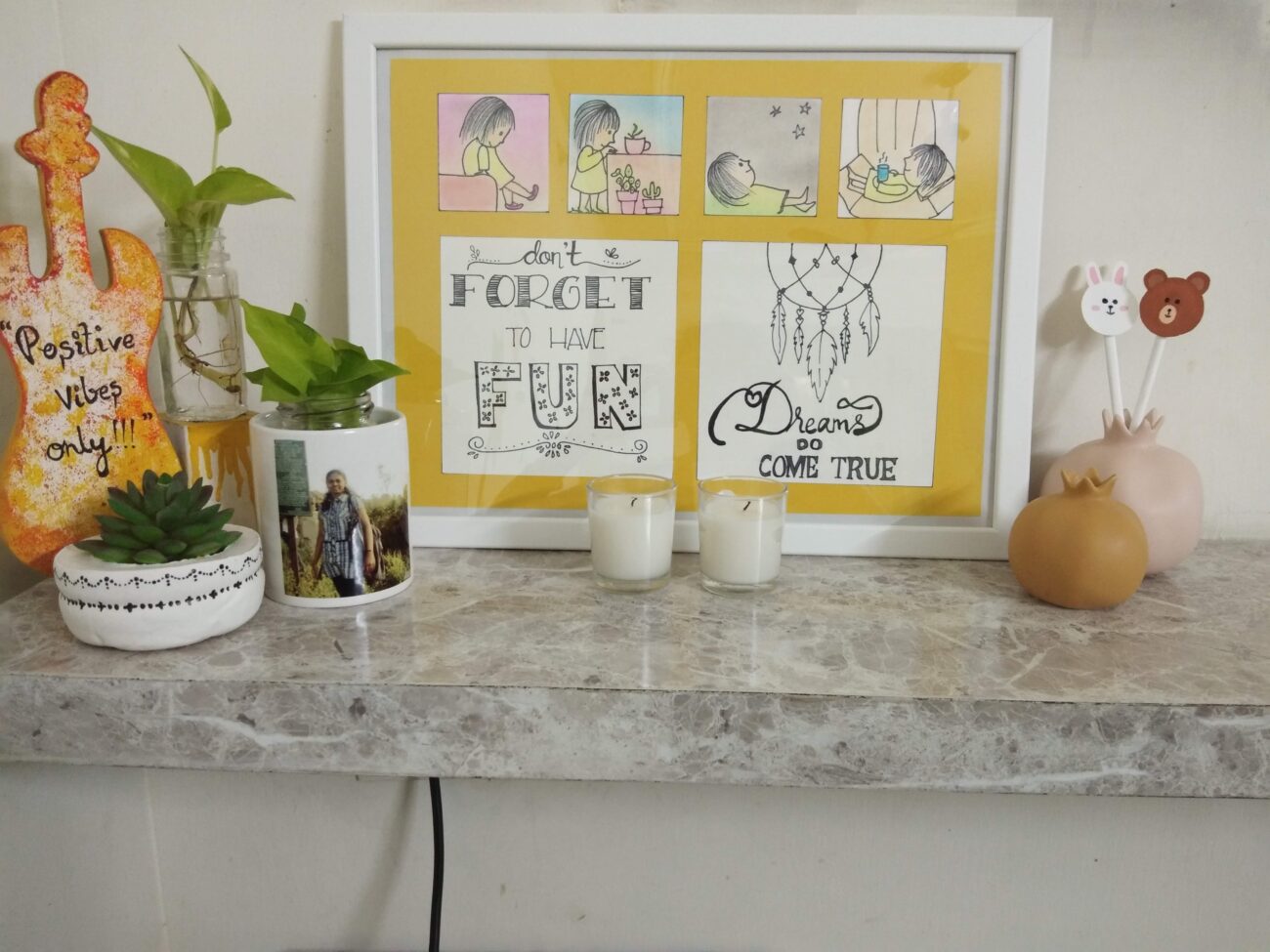 HOME DECOR IS NOTHING BUT A SOUL OF THE HOUSE WE LIVE.
Hello everyone,
Here in my blog i am going to share some important tips about home decor with you on how you can set up an environment that elevates your mood 24/7 and keeps your personality very confident.
BACK AND NOW
Home decor is no new topic in this era. Home decor has evolved since our stone age era. For example say, that's why you can see people drawing painting on the wall of the caves which they called their home, Kept fire lighting everywhere, Made some aromatic accessories. They also made sculptures and artwork. Although their core reasons must be that they were creating history, or say they used fire for light, aromatic plants and spices to keep any rodents away. sculptures and art work to highlight their belief and culture etc.
Today in this modern era, we are replicating the same things in many different style. like displaying frames, placing some interesting sculptures, aromatic diffuser or say scented candles. Introducing medicinal plants in our living area. etc and many more. Home decor is an ambiance created from within and interior design is a structure that carries decor space.
IN SIMPLE WORDS, HOW DOES DECOR AND DESIGNING DIFFER ?
like say designing a window with wooden framework and beautiful glass work is interior designing. And highlighting your window with bright curtains or setting up an Arm chair right next to that window with a cute cushion and some interesting books over a small corner table is called a home decor.
NOT EVERYONE TODAY UNDERSTANDS THE REAL PURPOSE OF HOME DECOR AND WHAT DIFFERENCE THAT CAN BRING INTO OUR LIVES PHYSICALLY AS WELL AS EMOTIONALLY.
Home decor is not INTERIOR DESIGN. People are crazily spending hefty amount behind Interior designing today not knowing the difference between a decor and design. Interior design do has its own importance, i don't deny that fact. But the furnishing seen in office is not something you want in your home right? that's where Home decor comes in. Being an Architect and interior designer, i can say that what people are exactly looking for, A home decor, Interior designing, Landscape designing etc. from the way when they approach me for a change that they are looking up, to create in their space.
IDEALLY
let every corner of your house speak back to you. let it bring ample amount of positivity around you. Positive vibration can be brought up in two ways, scientifically or by belief followed for ages by our ancestors. It can be anything that brings memories to you or defines your home. Colours,  shapes,  lighting,  presentation, upholstery, Aroma etc. and many more. These things enhance a space and brings in productivity in every aspects of your life. Let us take a look on how home decor can be so Satisfying, Peaceful & Justifying.
THE FIRST AND THE FOREMOST DECOR
that you may introduce can be Plants. Plants are also fall under the category living sculpture in another term. bring ample amount of plants to your space. be it be permanent or temporary, workspace or home. They do have soul, that's why they bloom and make you feel happy and calm. trust me, they just transform a dull space to a soulful space. even if you are not a plant lover, just give it a try and see. check out my article on how i have worked out home decor in multiple ways in my home over here.
Home decor need not be lavish or put up with pricey decor items available in the market.It can also be things made with your own hands or scraps left out in your home.
(Visited 348 times, 1 visits today)