Best Korean Restaurant in Navi Mumbai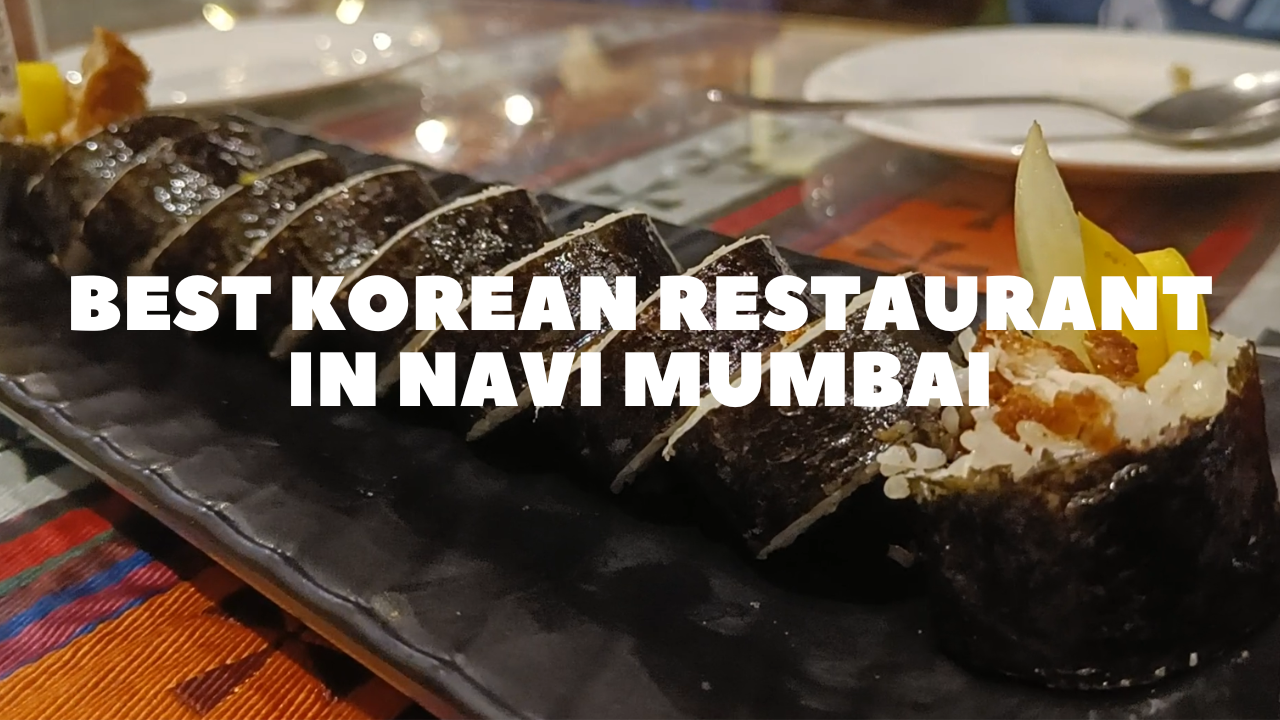 Although Indo-Chinese cuisine are most commonly demanded in India but the real kick is found in the authentic Korean dishes. We Indian often get confused with Korean, Japanese and Chinese flavours. but the three of them differ hugely in terms of taste and its origin. Korean food is one of the healthiest cuisines in the world with the use of seasonal ingredients and rich gut health components. The combination of sticky rice, kimchi, sweet salad dressing and tofu are all a delight to your soul.
I love both veg and non-veg variations when comes to Korean/Chinese/ Japanese recipes. The appetizers and soup are always best with non-veg. When it is rice and noodles i love it the vegan style. One dessert that always goes like a match made in heaven with these three cuisines is a vanilla custard pudding. Although koreans don't entertain any sweet condiments after meal but Indians do need one and trust me this goes well.
What is the importance of authentic flavours..?
The basic ingredients like the flour coating unlike the regular Indian outlet they use corn flour or refined wheat flour for appetizers. But authentic restaurateurs make use of Tempura flour which makes it so mouthwatering and tempting. The rice vine vinegar, use of culturally curated sauces, use of salt varieties itself is so many like cheonyil yom,  topan yeom, Korean sauted salt, korean roasted bamboo salt. every ingredient adds a great unique contribution to the final dish. Cheong referred  for honey gives a unique taste. Authentic Sichuan sauce, Gochugaru paste, Doen-Jang (soyabean paste) tastes so good be it rice noodles, vegetable or meat, seafood etc, the flavours are excellent.
I am a huge fan of Korean dishes. In my early childhood i always thought that it is Chinese dish that i am very fond of until my adulthood i realized that it is Korean dishes that is winning over people's heart globally. I was always searching for a authentic Korean restaurant elsewhere which would be moderately accessible.  So let me share with you about the food and ambience in case if you are also one among me then you are going to enjoy the article ahead… I am looking forward to cover more authentic korean restaurant across India.
Tibetan Mother's Kitchen, Kharghar.
It's not a very lavish restaurant yet a very decent and welcoming one. The dishes are served with perfection and impart an authentic taste.
Dishes like caramel boba tea, Bibimbap, Kimbap, kimchi, Bulgogi are a few must try recipes. The rice variety and noodles variety are also great.
This restaurant offers you customized variations also upon request. Children and family friendly restaurant. Quiet and peaceful ambience.
One thing may at times depending upon the crowd might upset you is the order delayed to a certain extent. It looked like there are a few handful chef and butlers which might cause them this trouble. But have patience, their food will not let you disappointed.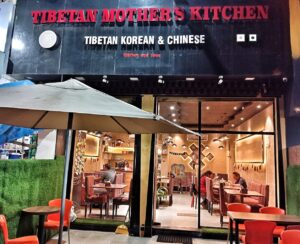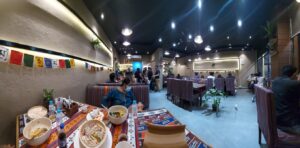 Yum Asia, Kharghar.
Honey chilli crispy chicken was extremely authentic that i tasted here, it truly differs, the mee goreng noodles/Rice was awesome. Kimchi was 5 stars. It was very fresh and aromatic, perfect and the acidity wa well balanced.
They serve Chinese, Thai, Pan-Asian, Sichuan, seafood and some best of lotus stem dishes. chicken Taipei, chicken bao buns, drums of heaven. They serve a special plum sauce which is sweet and tangy especially most enjoyed by kids. my little daughter enjoys this place alot. she is very choosy in terms of flavours so for me its a big relief to know that her taste buds also crave for authentic Korean/Chinese dishes.
Japanese style ramen noodles taste very good here, I loved it. I am not a big fan of Thai food and so i cannot comment on any dishes that they serve here. But with respect to what i had so far i can say that anyone who loves thai food might not be disappointed for sure.
i can say that the chefs are well experienced and got magic in their hands. Right from taste, vegetable cutting, quality of serving, presentations, quality of temperature and meat thickness, the butlers everyone deserves a five star.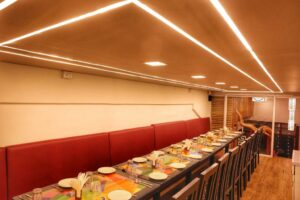 Footnote –
There were a lot of authentic korean/Chinese/Japanese restaurants across Navi Mumbai that we have been to and unfortunately most of them have shut down or shifted to greater Mumbai side permanently. one of the reason could be that authentic taste is not entertained by regular Indians and moreover they find it expensive. They might be because when the use of exact dishes comes into picture the quality of food and cost will definitely go high. but they don't burn our pockets if had monthly once or twice at the max. few popular ones we miss the most is: –
Shaolin temple, CBD Belapur
Inside China, Kharghar
Pattya street, Kharghar
Below is the link for a short and quick visuals…
Don't forget to like / subscribe.
(Visited 149 times, 2 visits today)