Home training your toddler as a Preschooler
An easy way to raise confident and Independent toddler.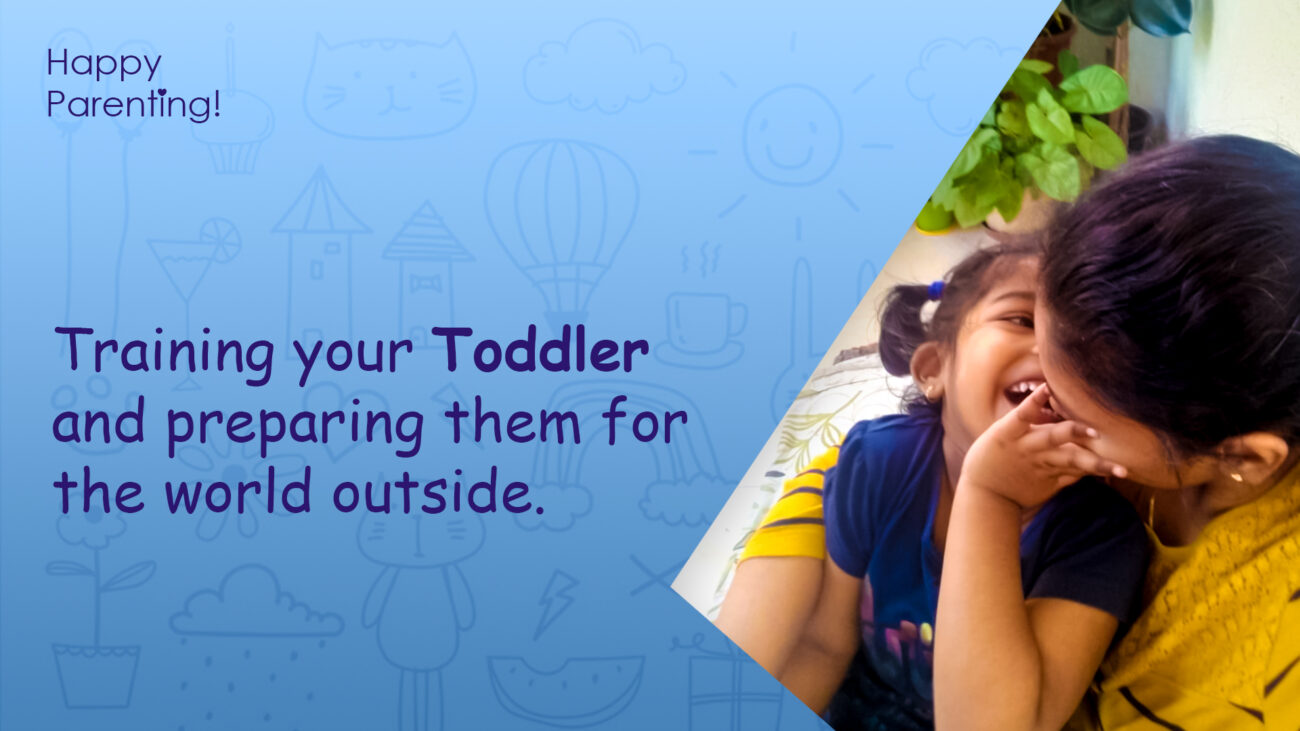 Toddlers are nature's most treasured beauty..
They'll either make you wonder how wonderfully you have created them or they can make you go mad for what a plunder you have created!… Hahaa..
In a way both makes you feel so alive and your purpose of life on earth. one such responsibility is nurturing your child with moral values and important lessons to live a happy and peaceful life. being happy and staying positive is something that has to be taught right from childhood.. one can find it extremely difficult to adapt to this attitude if they have come across half their life.
Feeling confident and expressing yourself with confidence is one of the greatest weapon to lead life as Bold and Beautiful. A confident child will lead a confident life, thereby making her/his presence more meaningful wherever they go. Mother and Father play equal roles in bringing up a child. but god has given certain extra responsibilities to a mother. As they say that the first five years of a toddler is very crucial in her/his growth development both mentally as well as physically, it becomes utmost important you get to teach as many basic teachings as possible throughout this period to your toddlers. one may wonder who trains kids surviving on streets or kids living without a parent at first place. But if that is someone's outlook then one should also remember that:-
"A Tree whose roots are well spread and well nourished will neither fall nor can be uprooted"
There is no thumb rule on how you can make a toddler understand about a specific things. it depends between person to person and situation to situation. a way of teaching wont be the same for a toddler with hearing disabilty as compared to a normal kid, but the way of understanding will be same for both. There is where a mother's role becomes pretty crucial in training them at necessary places. After a brief case study, i have listed few techniques that really works much better for kids to understand and parents to explain.
How much can a single teacher teach to your growing and energetic child..? As such it is much better to train your kid as preschooler at home before they can enter the world of a challenging society.
You can also check out my article on how toys also can contribute in their development skills while they are a baby by clicking this link here.
1. Introducing table manners to your kids at early Age Helps them understand discipline, also it is helpful for keeping their physical health sturdy.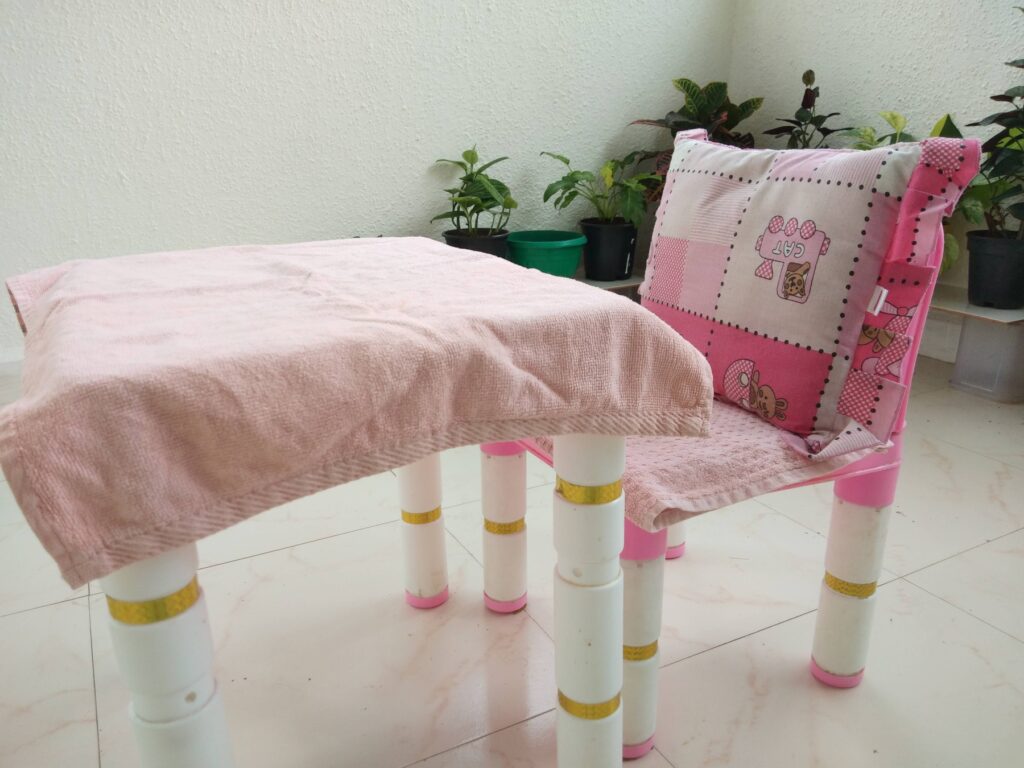 Table manners is something that can be seen in a lot of varied aspects. Teaching them to kids in a way it is easy for them to pick up is something very important. A table – chair habit right from the childhood brings in lot of discipline within kids. Say, for eg., it serves beneficial while having food, or doing painting or watching a tablet or reading books and making a block module etc. introduce them with the high chair slowly upgrading to table chair made of different materials.
like a child of age 2 can start using table chair made of high quality durable plastic, whereas a child of age 4 can switch to wooden table chair or so. because kids when younger wont be able to handle the furniture on their own, in such case if it falls on their leg it may not hurt them much. By the time when the kids gets used to accessing table – chair, they will be careful with their movements. choosing the right height of furniture is always better for their health and posture lifelong.
Here are few things you can start introducing to your kids when they are 2 years old or when they started sitting and walking steadily. my daughter had started accessing table – chair when she was 16 months old.
Initially, Teach them to always use spoon while having food.
Always say this to them while giving any food, ' Do not eat big bites eat only small bites ' or ' dont stuff food in the mouth' as this may result in choking.
Asking them to always use a book while colouring. this training will help you from having scribbled walls and the child will also keep away from messy habits.
2. Training them with eating and drinking habits.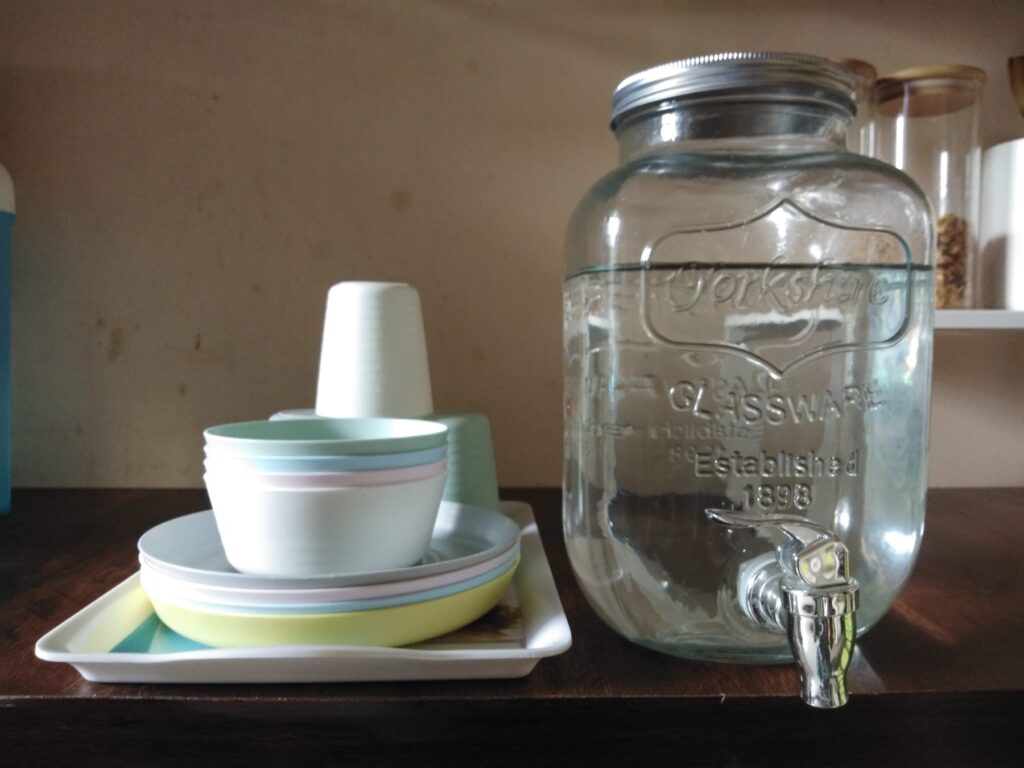 Making it messy while eating is also a process of learning:-
One of the most important task is to teach your child how to eat their food properly. It is well said that, unless you eat with your own hands you will not feel the satisfaction of having your meal. that is because eating with your own hands releases some digestive juice and enzymes that is too good for your Gut health. Children of very young age dont know how to feed themselves but start introducing it to them slowly. start with finger foods and then spoon foods and then eventually foods that they can start eating like taking idli and dipping in chutneys. etc. make sure you cover their body and properly and don't let their hand touch their face.
2. Sit next to your child while they are having food:-
It is always a good idea to sit and monitor your child while they are having food to make sure that they finish eating their food or ended up playing with it. one can entertain them and ask them about how it tastes. this helps them improve their taste buds. explore as many as new healthy foods to them within their first five years. keep giving in variations. let them decide which taste they like the most. in a way it will be very easy for you to make them have complete meal.  often many parents force their children to eat foods of parent's choice, but trust me, take it easy.
3. Let your child feed themselves:-
Similarly introducing them to fetch water for themselves will be very beneficial. often kids never ask for water when they are thirsty, that is because they don't know that water drenches the thirst. keep few glasses and a water dispenser at their reach, so that they can drink water on their own. you can also keep some small water bottles too. figure out how you want to entertain them with drinking water habits at your home. check out my vlog on how i made a  small setup for my daughter. similarly keep some bowls, plates, spoons and glasses at their reach. arranging some fancy stuff could also bring their attention whenever they cross through it. DEHYDRATION problems in toddlers leads to serious health issues on a long run. constipation, Dry eyes, dry skin, concentrated urine and many more.
4. Offer new foods :-
Explain them the difference between Snack food, Healthy food and Treats. for example:-
Tell your kid that, "its healthy food time now" when you are hitting your lunch time or dinner time or breakfast time.
Another way is you can say that " its a munchie time, lets have some cookies"…
Or When you want to train them for certain habits, appreciate them by giving them some treats. You may as well say that, "Good job baby, You deserve a treat.
These are certain tips for them to differentiate between what types of foods are to be taken at what time.
5. Eating food on Time:-
Kids never know what is time until they start understanding the clock. but they do understand with respect to colours. We can teach them with sky colours… We can explain it to them with something like " Baby, the sky is black and we cant have any more treats". meaning that its night time and we should avoid having any sweet to keep our teeth healthy. this is one trick that they understand what food is to be taken when and not. keeping a regular routine on food habit also helps in good bowel movements.
6. Keep meal times calm:-
At times its ok to give TV or tablet or computers to them while having food. like during snack time or having milk before bed time. but let it not be a habit of eating food while watching TV. This habit could become a mess at times.
3. Teaching dress conscious discipline to kids at very early age.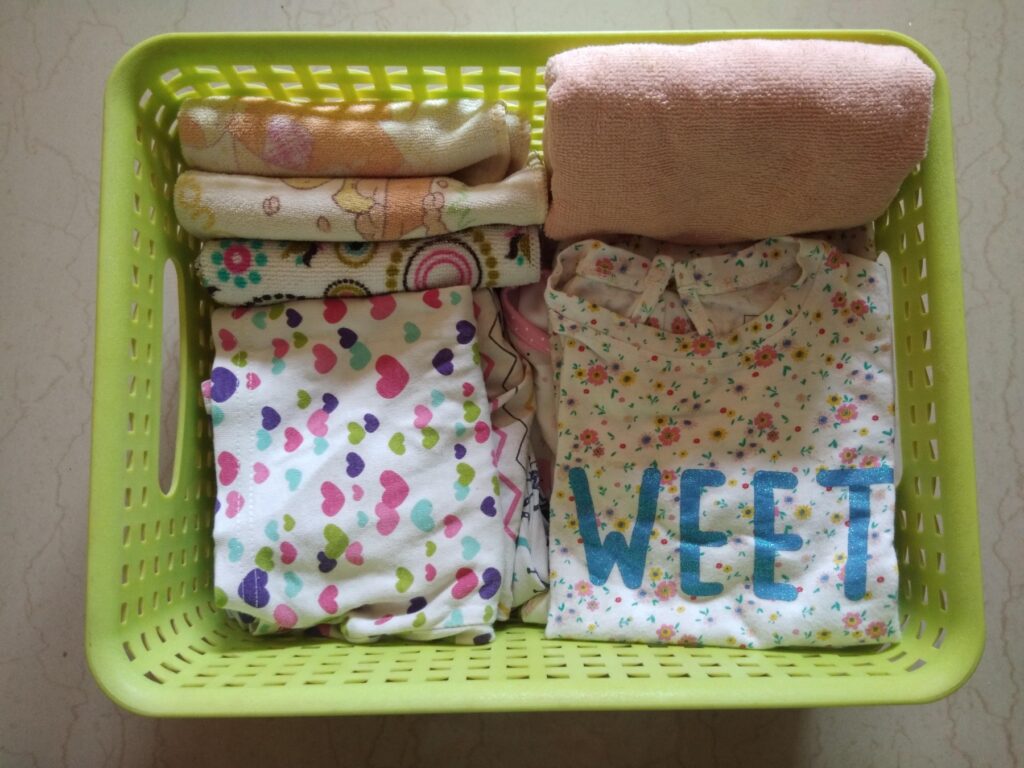 Be it a Daughter or Son, it is very important that we put our children through the awareness of  being well dressed always. right from the very young age as early as easy for them to understand. This may not be a major topic to discuss but in today's era I believe somewhere it is very crucial that we as a parent don't neglect this issue.
2. Don't expose your body to anyone except parents or grandparents: Until Five years old kids don't really realize how it matters to be nude. I had brought my daughter into this dress conscious discipline right from when she was a year old. while she was a baby it would still matter to me if i had to leave her into anyone hands with only diapers or nappy. so in a way making sure that your kid is well dressed properly always is one of the simplest trick to stay alert. while she was a year old, she would often pee on her pants at times. Upon asking her to not remove pants in front of anyone except Mom, she gently caught the point. she would never let anyone touch her pants even if she peed on it and she would either go & remove it herself somewhere in a corner or voice out to me. Since i was a full time homemaker i was always available for her.
3. Not all strangers are good :
So one can start explaining it as easy as this way to their kids. By the time that they are five years old it is better to start following this practice strictly. Also they should be made understand that they are not supposed to talk to strangers. Play some cartoon that explains how to behave with strangers and you may play an act with the kid regarding the same. Explain every relations to them like, grandparents, aunt – Uncle and brother – sister etc., so that they know who they can talk to and whom not. Always notice your kids carefully, if they are not comfortable with someone for any good or poor reasons, trust me.. take it easy. don't force them to mingle with everyone the way you want. Eventually time will make them understand whom they can feel comfortable and confident talking to.
You can always use a code word for the private parts whenever talking to them. so that incase of anything you feel is not ok yet you want to make sure, this code word could be of a great help for you both to communicate. Be it be Mother or father always make sure that when it comes to the kid's privacy and if they feel uncomfortable the child should feel very free to talk to both the parent. A mother or father at any age should not hesitate to listen to what their daughter or son have got to say something that may sound awkward or useless as per society's point of view.
ADDRESS EACH AND EVERY PROBLEM OF YOUR CHILD, EVEN A SMALLEST NEGLIGENCE CAN HAVE A BIG IMPACT IN THEIR ADULTHOOD
4. Teaching them about how to care.
Love your child like never enough.
Pamper them a little more till they are not little anymore.
care for them like there is no tomorrow.
Although whatever you do this society has always got to throw tantrums on you. Leave your child for more than an hour, they will say how least bothered you are. Care for them by staying by their side, people will say this woman sticks to her child so much. Always believe your instincts. The surrounding and situations are never same for everyone. As such all those judgements are pointless. never stop caring for your child by coming into this society's thoughts and opinion. Always remember, you are your child's first role model. be confident in what you do and teach them the right thoughts. What you give to your child is what you might receive in future.
Emotional caring:-
you can ask your kid to water the flowering plants. they don't know its necessity but show the blooming flowers to them. say it to them, that if you regularly water them the flowers will be happy and you will receive a lot of flowers. This is a very basic way of expression to understand care and nurture. and they will pick it up in no time.
2. Physical caring:-
secondly, ask them to put some lotion in your hand saying that 'Thank you honey, it feels better'. this will help them in understanding how to care physically.
If you have a pet at home, ask them to feed treats to them. this also is one easy way to help your child understand on how to care. allow them to put grains on bird feeder. help them understand is day to day to activities of how care is essential part of our life.
SELF CARE and SELF RESPECT is very important firstly. while you must have roughly figured out on how to raise a caring toddler don't forget to tell them that, Never hurt yourself or Let Any one hurt you for no reason. One should have  a tendency in Accepting the mistake if wrong but it should not come to us in any way of threat. Realizing the mistake can end up by simply not repeating the mistake twice.
THE LOVE AND CARE YOU SHOW TO YOUR KIDS IS WHAT THEY WILL GIVE IT BACK TO YOU. THEY ARE SILENTLY LEARNING IT FROM YOU AS IN WHAT IT MEANS TO CARE..
5. Teaching them about cleanliness.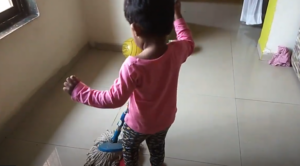 Cleanliness is something very important in life throughout we live and wherever we live. Be it be your own room, your play area, your neighborhood or your country. This habit of keeping your surrounding and yourself clean contributes to a good livelihood. there is no specific way to teach this topic but there is a full stop to this topic once they have understood  it. slowly it becomes your habit later it becomes your personality.
How do we introduce this habit to toddler and how early is not too late..?
Starting with self cleanliness:
Basically the more you do things in front of them or let them join you in any chores, the more quicker they catch this habit. kids repeat what they see and it is very easy to train them at this age.
While you can start with basics like brush your teeth before bed and after bed to something like don't put your fingers inside nose. washing your hands whenever you go out or get back.
Ask them to wear clean clothes and not to wipe your dirty hands on your dress. you may also explain them on to use toilet whenever they want to Pee or Poo.
Teach them about how to keep themselves clean first thereby gradually making them understand about how to keep your surrounding clean.
Getting with Home:-
Handover a cloth to them while you clean the TV or desk. show them what is dust and how it looks after removing it. My daughter caught this habit in no time. and now whenever she uses any thing she makes usre that whether it is clean or not.
Always have extra pair of whatever things you are going to have at home. like A broom, A mop or a Watering can. If they come to you asking that they want to do it don't stop them. let them do it even if your house has to become more messy, never mind encouraging them.
Ask them to put the potato peel or the cookie wrapper into the trash bin. don't throw anything on floor in front of them. They will throw anything from milk to food if they catch you doing this and you will end up scolding them for your mistake.
Ask them to always put their toys back in its place. even if they wont be able to put everything properly just ask them to help you. ask them to put their story books back in the shelf. etc.
not only toys but anything at home  they take has to get back in its own place. this is the best habit to start leading their day with. it makes them more organized person in life thereby resulting in good decision maker.
Ending with surrounding :
This is something when taught right from childhood makes them as a best contributor towards a clean nation. very simply starting from not to litter the road or park or when you are outside your home. ask them to search for a garbage bin to throw the trash that they have personally used or just put it back in your bag thereby trashing it at your home. Also make it clear to them that not keep collecting mess made by others , they are responsible only for their own mess and no need to pick up all the litters that they see.
Not to pluck flowers from park or outside your home. This makes them a landscape responsible person thereby making them understand about global warming at a very early age when they grow up.
Teach them about different type of materials at an early age like, Glass, wood, plastic, metal and paper. understanding this will help them in many ways in future. like a glass shattered may cause multiple trouble to self and others. Or if a plastic not disposed properly will cause damage to our surrounding. etc and so on.
Teach your kids about the importance of resources. Like, not to let the water flow while brushing the teeth. To turn off the light when not in use.
NOTE: A kid wont be able to reach up to the switch board and it is also not recommended to let them access switches without an adult supervision. but still you can often speak it out and perform the action in front of them so that they understand what it is means to save power.
THERE IS A PSYCHOLOGICAL SAYING THAT, "CHILDREN ARE LIKE A DAMP CEMENT, WHAT EVER FALLS ON THEM LEAVES AN IMPRESSION"
6. Teachings on Moral values
Parenting is not only about supporting a child's physical growth. what equally matters the most is that how healthy is their mental stability. We can not expect something from our kids to do what we haven't been following. So we have to make sure that we practice the same before we preach to our kids no matter however small or big the issue may be. The moral values our children learn as kids will affect how they see the world and behave as adults. As a parent it is our duty to teach the morals to our children to help transform them as functional adults in this society. Always develop a habit of explaining the situation to your kids in a positive a way. This will be more beneficial on a longer run for them. whenever they go out to play or return from school or from their friends place, sit down and talk to them. ask them how was their day and what all they did.
we may not be able to monitor them all the time but we can definitely develop the transparency between them and us. so we get to know what is going on in their life and we can accordingly teach them how to handle different situation in life. Few of the tips that helped me with my daughters are what i am looking forward to share with you.
1. Rewards :
Often reward your kid with some treats or toys. For smaller stuffs they understand give them some treats that they enjoy to eat. Or for bigger things that they do reward with a surprise toy. let it not become a habit as either of it can pose a threat to us later. like my daughter becomes a lot cranky when I ask her to brush her teeth before getting off to bed. what i would do is tell her that eat your gummy and clean your teeth else you will get a worm in your tooth. (The gummy used to be vitamin supplement that i would give her before bed prescribed by her doctor since it used to be a sweet gummy, she thought it was a chocolate)
2. Internet and Television.
Let your kids know that not everything on television and internet is open for them. They need to understand what they can see and what they cannot. These days we have parental control on everything but still making them understand from smaller things in life becomes very easy to make them understand when they grow up. Everyone has rights to know what is happening around them. Make sure that whatever you explain it to them you do it very politely. scolding them or strictly warning them will develop more curiosity in kids thus making them do anything in your absence.
TEACH YOUR KIDS ABOUT MORAL VALUES INSTEAD OF RULES
7. Children also have their own way of learning, so it is okay to let them watch TV or any other source of entertainment for some limited period of time in a day.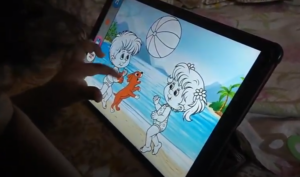 Every Children is born with unique talent and intellect. There are a lot of factors which defines their character. The first five years of a child's life is pretty crucial. As such whatever basic teaching we can inculcate in our kids between this age will make a significant difference in their adulthood.
Introduce them with watching educational videos as long as you can. You can also play some stories and sit next to them and explain the story with morals even if they don't understand. Though they will be listening to you, sooner they will start to choose cartoons with good lessons.
In the generation of Android and Mac, You can't deny a kid to stay away from it. Looking at other kids they will surely feel the urge to use mobile and tablet. What we can do is, set a time period for their use. We can also allow them to use it as a reward for doing good things like reading a book or putting their toys back in box. There are a lot of educational apps in play store depending on the age group. introducing such apps instead of letting them play meaningless games can in one way keep their little mind engaged with task.
Explain them about how important is family's love and support. This can happen only if they see and feel the same from you. Always make sure that no whatever the situation is the child turns up to the parent for any help. Let the trust between you and them be as strong as it can be. Never fight or argue in front of them. kids under the age of one will show difference in their mental behavior like keeping cranky or being inactive or in-curious. children of age 1 start to feel it and they cannot accept to see their parents fighting with each other. because for them you are their world. and once this leads to their mental disturbance then it takes a hell of time or them to recover out of it. keep your family always happy in front of them.
As your child starts to sit and talk with you…
Teaching our kids about adjusting and compromising for situations that is worth for and training them with the habit to wait as much as they can are all a positive way to teach confidence to them. similarly let your child show respect to all religion irrespect to the fact that whoever we follow. Justice is something they should be able to understand in today's world. No matter however good we do there are people who will try to push you down. In such case just trust yourself and move on. how much ever you justify, people will try to understand only what is convenient for them. this understanding should be surely taught to them as soon as you can.
Always remind your child that Happiness comes from within you and not to be dependent on anyone for our own happiness.
Do check out the video for visuals on my channel (Vanakkam Bombay) and how i helped my daughter in inculcating the same values. share your positive comments so i get motivated to come up with more helpful content.
Credits:
Thumbnail editing courtesy : chinmay_nyk_o_0
(Visited 345 times, 1 visits today)