Best Beach Hut resort in Goa – Rococo Pelton, Palolem, Goa, India.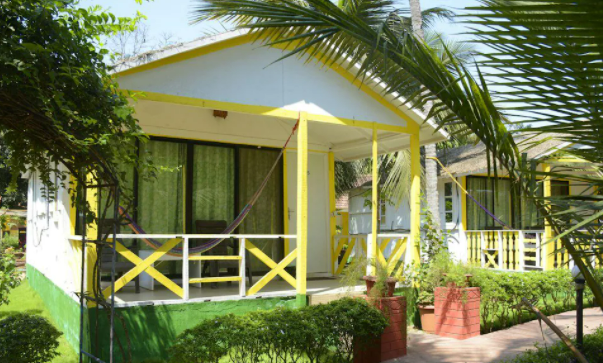 SOUTH GOA –
Luxurious stay


NORTH GOA –

Budget stay

Although there are many resorts in Goa, South goa feels calm and clear which makes it more favourable for family travelers. We enjoy less crowded places, calm atmosphere, fresh air and no chaos places. North goa is more of Dj and disco and other stuffs happening. here in this article i am going to share my experience with our vacation to Goa.

Me, my 3 year old daughter and my husband love to travel. But my small girl at times cannot keep up with the new challenge that she may have to face. so preparing for the trip all in advance becomes more challenging and fun for me.
below you continue to read :
WHERE DID WE GO?
2. WHICH RESORT?
3. HOW TO REACH?
4. FACILITIES PROVIDED IN ROCOCO PELTON RESORT, PALOLEM.
5. SITES TO ENJOY HERE.
6. HOW SAFE IS THE PLACE?
7. ROOM CHARGES?
1. WHERE DID WE GO?
We went to Palolem beach situated in canacona in southern Goa, India. International tourist find this place very attractive. November to march is the period where the booking often becomes full. Palolem is the best beach in south goa as the sand is white here and the waters are very clear. we prefered staying in beach huts this time. Able to see the sunsets every evening which was one of the best part of this vacation.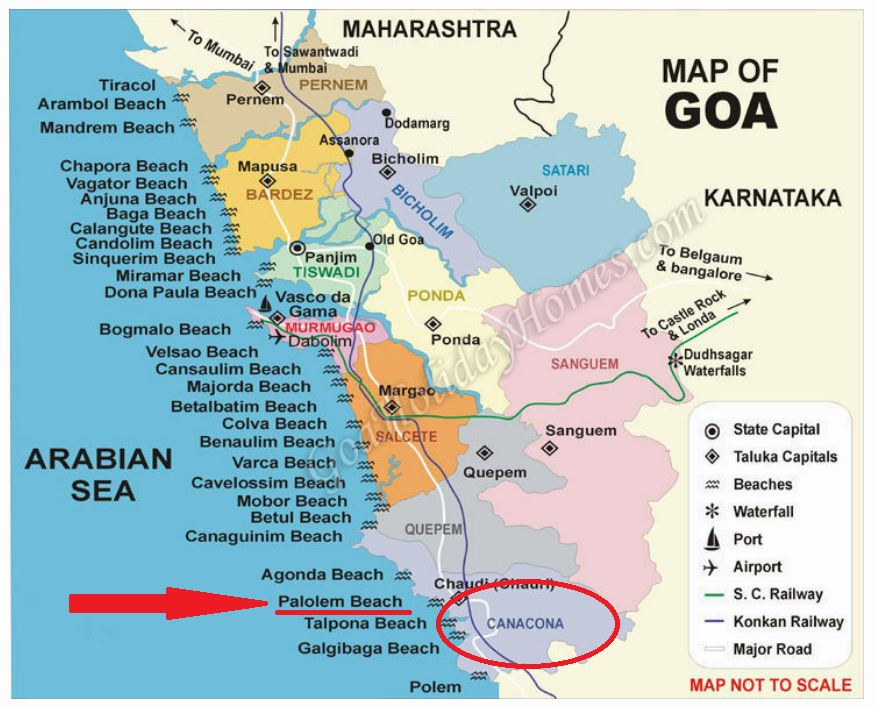 2. WHICH RESORT?
The resort we stayed at was ROCOCO PELTON, Beach huts property. It is situated 40 kms away from madgaon railway station. We called the owner directly to fix our deals, which is a better option. The owner is a very polite and humble person. Attends your every concern without hesitation.
The surrounding neighborhood is also very safe. we rented a bike and would hangout till 9 or 10 pm at night. It falls between kind of an Island beach. where you can see dolphin point and monkey point. All the local shopping, restaurants are close by and vendors are good at English and Hindi for communication.
The resort is very safe by all means. Very decent party atmosphere. No tantrums or noises. All the staff were very helpful.
3. HOW TO REACH?
We took Madgaon Rajdhani express and preferred overnight travel. It was an AC cabin and the journey was comfortable. Amid this pandemic no blankets were offered to us. so, it felt really freezing inside the AC cabin. we boarded 11:30 train at night and reached madgaon station at 8 am. From the station we took a cab to reach our destination. It was 1 hr 30 mins drive. Me and my daughter got nausea due to this travel. RTPCR test required for non-vaccinated people. Vaccine report required for vaccinated people. These were the state entry permits to be cleared before exiting railway station or Airway or Waterway or Roadway to enter Goa as on 2021.
4. FACILITIES PROVIDED IN ROCOCO PELTON RESORT, PALOLEM
Facility Points 1:-
It is a beach front property.
Breakfast is free (Inclusive of package) and not at all good.
Wi-fi is free and you get good range.
Since the resort falls remote every day, we faced power failure. Which was a big headache. In cold weather it would not matter. But hot weather will get your nerves on.
An air conditioner is provided, no TV, no toiletry products (except toilet tissues)
Facility Points 2:-
Food and drinks are available at restaurants and room service. from 7 am to 12 at night.
Free laundry service available
Housekeeping is done daily with a change of pillow covers, bed sheets, provided fresh towels. all well sanitized.
Child friendly resort. (there's no extra charge for kids sleeping in the same room with parents or anything extra required for kids like towels or pillows or bedsheet/quilt etc.)
A pick up and drop facility is available that is charged accordingly.
Facility Points 3:-
Vehicles can be rented out like bike/car throughout your stay depending on the availability of same.
Prices are reasonable. The owner is very polite and gentle. Other staff are also very cool in terms of talking to and entertaining kids.
The location is great. From sea beach to the market to car rental everything is at one hand distance.
PET FRIENDLY PROPERTY: You can also carry your pet with you to any of the resort in palolem beach. (Have to let them know in prior)
Every monday there is live singing and karaoke by great artists. Feels very lively.
Facility Points 4:-
Mosquito nets are provided and the bed is very comfortable.
The huts are a bit small. There is only one room with attached toilet. no ventilation for toilets. later i realized that in order to prevent any reptiles or insects from coming inside the room they did not provide any ventilators in the toilet.
If you are visiting the resort during monsoon then the entrance will have a big muddy puddle. Upon which you will have to inform the resort staff before entering. They will come and take you the other way round.
Shopping markets and restaurants are all within close proximity. You can either walk with shortcut route during day time or rent a vehicle. At night it becomes too dark to go anywhere. lamp post is provided only here and there. You will have to depend on vehicle lights till the market area starts.
Facility Points 5:-
Every night you get fish grilled here. You can choose your fish and the chef will grill it for you right in front of us. Wherein we can sit and enjoy watching the beach view and have the fish.
Every morning and till night they spread the dining set up with candle light, Table, chairs for people so that one can hear the gushing sounds of waves and enjoy the moonlight dinner.
You will want to visit this place again. Huts are good with wooden construction.
It is difficult to maintain the site as it is situated in a sand-filled area. so everywhere you see the sand might annoy you.
5. SITES TO ENJOY HERE
Shopping market (Pretend like you are the best bargainer, even if not good at bargaining, be good at confusing them, in a way you can save your money, they sell with unreasonable amount)
Good restaurants nearby
Dolphin points and monkey points are available where you have to hire a boating service to get the view of these.
You can ride Kayak (chargeable)
Enjoy the sunset every day.
6. HOW SAFE IS THE PLACE?
Very safe as it is situated in the middle of the town, surrounded by local people. It is all residence everywhere around so safe to travel even it becomes dark while you are still away from resort but within close proximity.
Barber shops, Pharmacy, Health Clinic, Good Grocery shops, Pet food and supplies, Pet clinic, Spa center and beauty salons are all available within immediate reach. They are not high in standard but good for emergencies.
7. ROOM CHARGES?
A bit high throughout the holiday season. But not so expensive throughout the non-vacation season.
There are three types of room.
1. Beach view huts (towards off season it is 2500 per night)
2. Garden View huts (towards off season it is 1700 per night)
3. Standard Huts (Out of beach property) – (Around 1000 per night)
SOME ARTICLE RELATED TO THE TRIP THAT MAY INTEREST YOU:
A small vlog from our goa trip 2021 … (Part 1)
(Part 2)
(Part 3)
(Visited 339 times, 1 visits today)