Amla face pack benefits – Hennahub herbal product review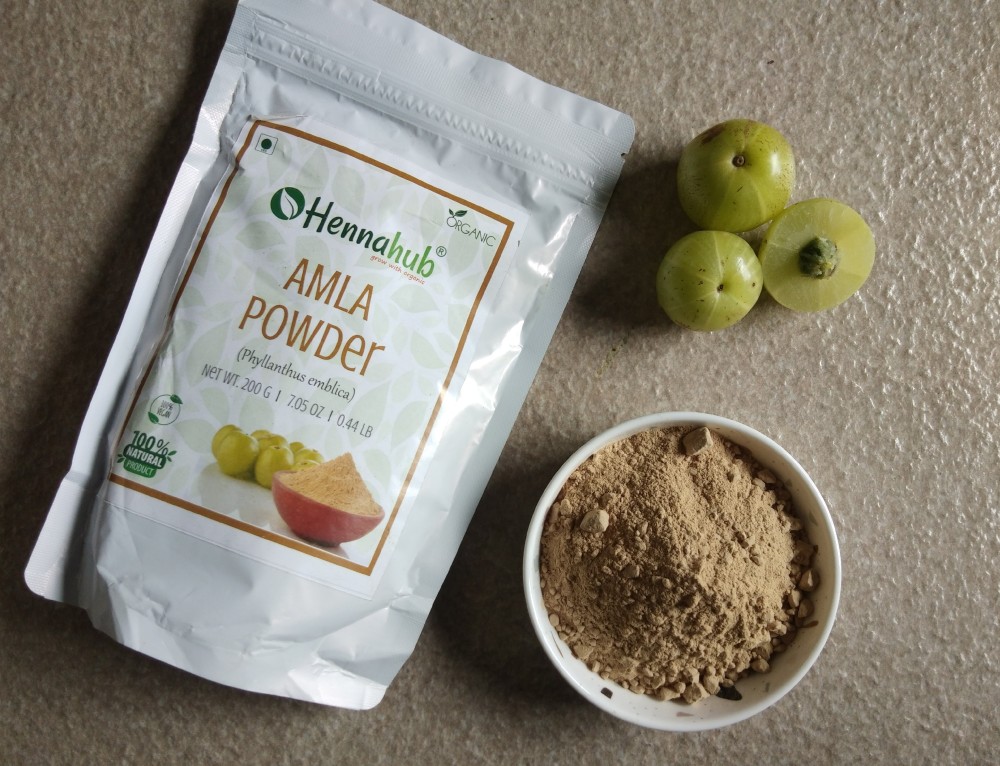 Indian Ancient history marks the use of Indian gooseberry as the finest ingredient for hair and skin issues.
The most adored medicinal berry in the entire subcontinent of India—Amla berry, or Emblica officinalis or Indian gooseberry – is said to have come from the first tree to appear on earth. It is believed to be manifested out of the tears of Lord Brahma while he was meditating.
Amla is a superb antioxidant. Its antioxidant abilities create a deep foundation for its unique healing properties. Be it consumed orally or applied physically. As per Ayurveda, amla is also a hepatoprotective agent (Any drug that prevents damage to the liver) that protects against chemical induced carcinogenesis and oxidative stress.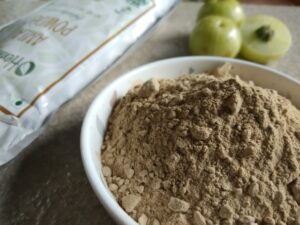 Top 6 reasons to choose amla for your

skin

care regimen :
Soothes sunburn
Moisturizes the skin
Slows down the signs of ageing.
Fights Acne and Fades Blemishes
Deep cleans the pores and provides mild exfoliation
Helps fade pigmentation marks and evens out skin tone.
Top 6 reasons to choose amla for your

Hair

care regimen :
It conditions your scalp.
Promote healthy hair growth.
Improve the hair texture.
Minimize gray hair.
Boost volume.
Reduces dandruff.
Uses of amla powder as hair pack :
Amla blocks Dihydrotestosterone which is responsible for hair loss in men, a condition called Alopecia. Apply amla powder along with bhringaraj powder to promote hair growth and to refrain hair loss.
Folliculitis that is responsible to develop the pustule acne in your scalp can be declined by applying amla powder along with neem powder.
Dandruff, itchy dry skin and scaly flakes can be brought under complete control by applying amla hair pack. mix equal parts of amla powder along with shikakai powder and make a thick hair pack.
For long and black hair growth apply amla hair pack along with Indigo powder to hair. sit for not more than 30 to 40 mins at max and wash with a gentle shampoo under mild to moderate cold water.
Uses of amla powder as face pack :
Amla powder mixed with papaya juice and applied on skin can lighten your uneven skintone and blemish. A 100% natural and proved remedy.
Take warm water in a cup, drop a  Green tea bag, let it cool down. Add amla powder, multani mitti powder and rose petals powder along with green tea and apply this face pack twice a week on regular basis to completely stop acne production.
Use coarsely grounded oatmeal along amla powder and freshly extracted tomato juice which will act as a scrub and de-tanning face pack.
Cucumber juice, amla powder and sandalwood powder can be a best summer pack to treat sunburns, tan and de-clog the face that was exposed to day long outdoor exposure.
One of the best home remedy for extreme dry skin issues on skin, use amla powder along with room temperature yogurt  and wash with luke warm water. Note that people with oily skin not to use this pack as it may trigger more sebum production.
Why to choose HENNAHUB product ?
Hennahub is a Indian based company established in the year 2017. who are one of the lead manufacturers in producing herbal skin and hair care products today. Hennahub products are certified with ISO 9001:2015, ISO 22716:2007, cGMP, GMP, HACCP, MSME, FSSAI which qualifies them for a trustworthy quality products.
The company also offers private labelling and third party manufacturing and distributionship.
The brand Hennahub is associated with thousands of clients for whom they are an enterprise.
All of the products produced and manufactured by Hennahub Industries are 100 % herbal and organic used without any preservative with a shelf life of 2 years from the date of manufacture. However it is always advisable to consult a proper guidance from a qualified professional before using any herbal or ayurvedic products on children below 5 years of age.
To read our article about

(Please click on it )
You may also find Interesting to read our article about

(Please click on the link )
To buy this product link click on the image :
Hope you found the article beneficial in someway. Do extend your encouragement by rating this blog and leaving your most valued comment.
Have a healthy well being.
(Visited 181 times, 1 visits today)