Indigo powder benefits | hennahub product review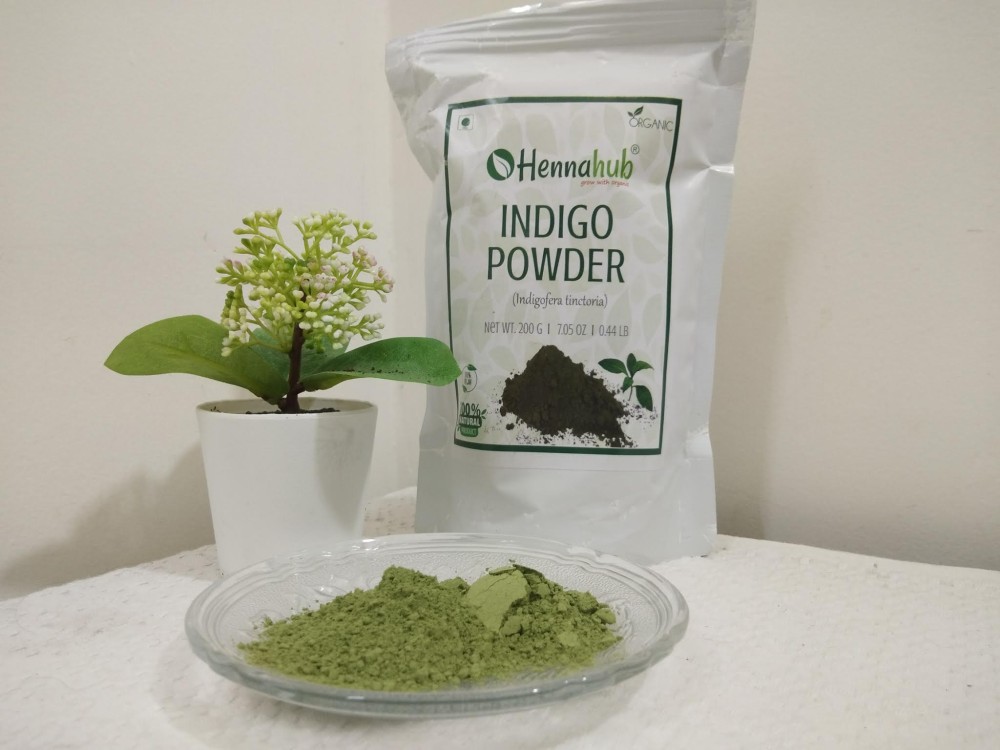 ' Its not just hair colour, it is who you are '
Indigo powder is a miraculous product that provides instant luster and shine to your dull hair. Using on a regular basis will turn your dull black hair hair to rich black hair.
Today most dye is synthetic and the best and natural way to use the best ingredient available from nature is 'Indigofera Tinctoria' – a herbal plant easily available in many parts of the world.
What is Luster ?
Luster is the amount of light the hair reflects. It is not necessary to have a smooth hair as every hair structure differs. What matters the most is the shine that your hair carries. Just a great difference can be achieved by using indigo powder instantly after using it on your hair from a dull hair to luster hair.
Benefits of using hennahub indigo powder :
100 % pure and organic. No preservatives. No side effects.
Gives bluish black colour if used without henna powder. Recommended for people without grey hair.
To achieve dark shine to your hair use with a combination of henna powder + indigo powder in equal parts. Recommended for people with gray hair.
Caution while using hennahub Indigo hair powder :
Colour may vary depending on the hair type.
avoid using on injured skin surface.
avoid using on facial hair and try to avoid contact with eyes while washing.
Though herbal products are always safe to use as compared to chemical ones but it is always advisable to make a patch test before proceeding. It ensures to know what colour your hair will be turning into.
Ways to use Indigo powder for hair :
In a bowl add equal parts of henna and indigo powder.
Add 2 tbsp of olive oil to prevent your hair from drying while the mask is on hair.
Mix water in a consistency where the paste is little loose yet it wont drip on face.
Cover your dress around the collar zone and start applying in partition.
Starting from the scalp gradually spread it till the tip of your hair.
Once the mask is dried well, do not over sit, wash your hair immediately. sun dry /towel dry preferred.
For added benefit:
Adding amla powder and hibiscus powder along with henna and indigo powder also makes an extra smooth and straight hair touch to your hair. It also clears dandruff if any.
To read our article about
(Please click on it )
You may also find Interesting to read our article about

(Please click on the link )
To buy this product click here:
Hope you found the article beneficial in someway. Do extend your encouragement by rating this blog and leaving your most valued comment.
Have a healthy well being.
(Visited 434 times, 1 visits today)